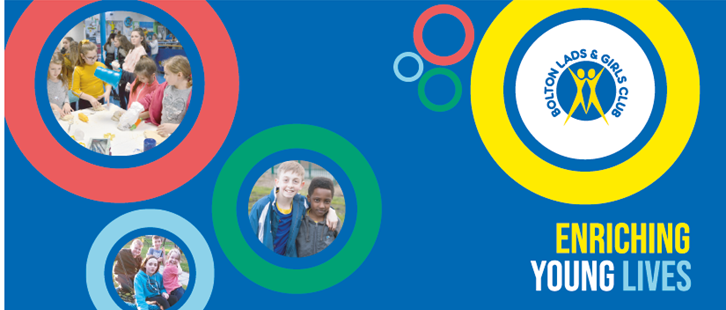 One of the missions of Bolton Lads and Girls club is "for every young person in Bolton to have the opportunity to be the best they can be."
In order for us to achieve this, the club has a variety of services to support the young people of Bolton in a variety of ways and across a number of venues.
An example of this is our independent visitor (IV) service which provide community-based volunteers to support children and young people who live in the Bolton area to access local events and activities and to build on interpersonal skills. But in reality, our mission doesn't stop in Bolton, because many of our young people equally don't 'stop' in Bolton.
It is the case for many young people who are looked after* that they may end up moving away from the area that they grew up in. Some young people may end up living quite far away, while others may live in surrounding towns and cities. This is the case for a number of the young people referred to our IV service which is available to support any young person who is 'looked after' by Bolton Local Authority regardless of whether they still live in the Bolton area.
One challenge that we face with our IV service is that, being a local charity, a lot of our volunteers also tend to be local and so it can sometimes be hard to find volunteers for young people who are 'out of area'.
If you are looking for a volunteering opportunity and don't mind a bit of extra driving, this may be the opportunity for you and more information can be found on our website.
Volunteer to be a Mentor/ Young Carers Mentor/ IV – Bolton Lads and Girls Club.
BLGC doesn't want any of its volunteers to be out of pocket from volunteering so all of your mileage and expenses relating to your volunteering would be covered by the club.
Alternatively, if you want to support BLGC but don't live locally to us, becoming an out of area IV may be a great opportunity for you to get involved and support a Bolton child.
If you have any questions about the IV service, please don't hesitate to get in touch with the team:
Emma Venn, CYP Coordinator
*A child who is looked after is cared for by or in conjunction with social services and may reside in a foster placement, a residential home, with parents on a care order or similar.