We are pleased to include the Companies listed below as part of our Corporate Patron Programme. Thank you for helping to make a difference to young peoples lives in Bolton.
OUR CURRENT
PLATINUM

PATRONS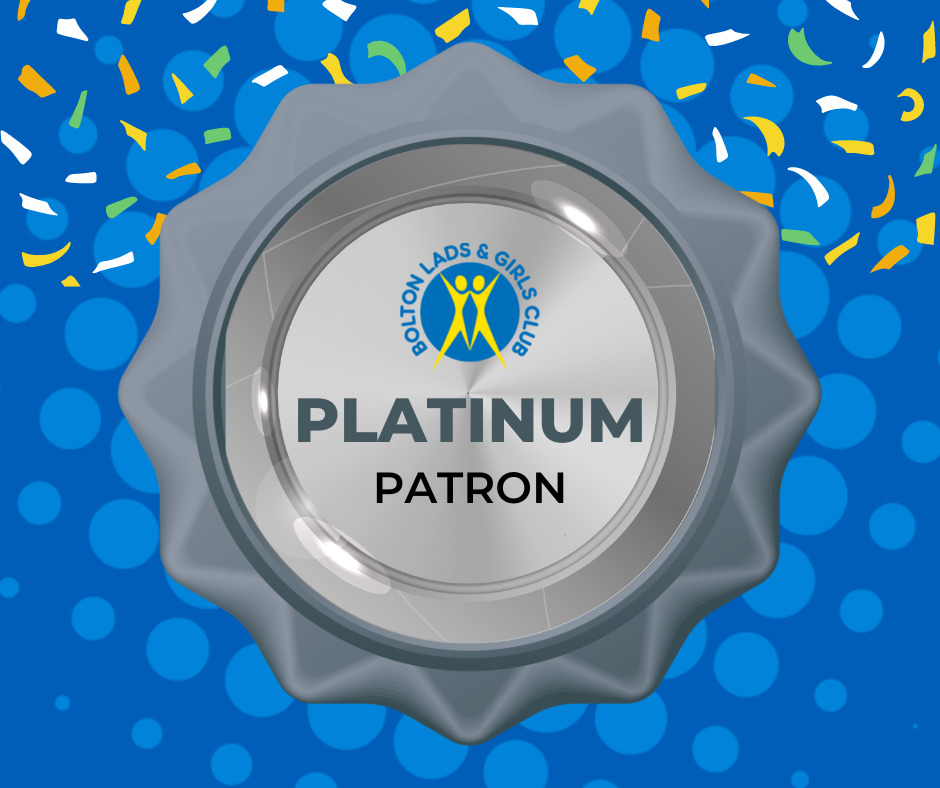 BRANDON & ELIZABETH PILLING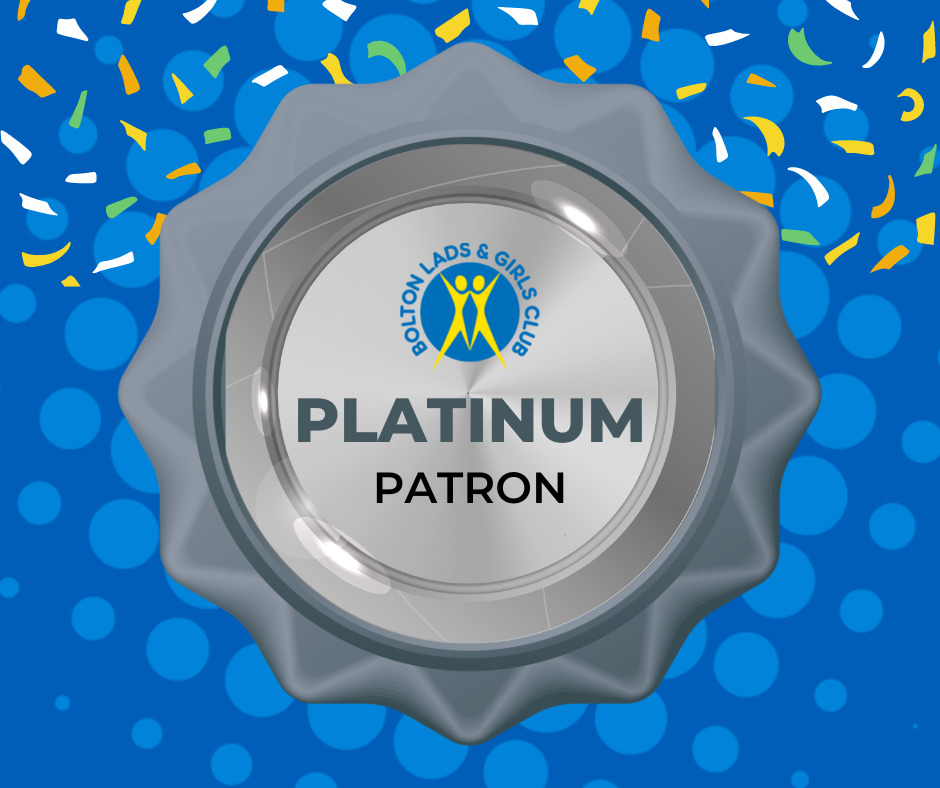 VAQAS & ANGELA FAROOK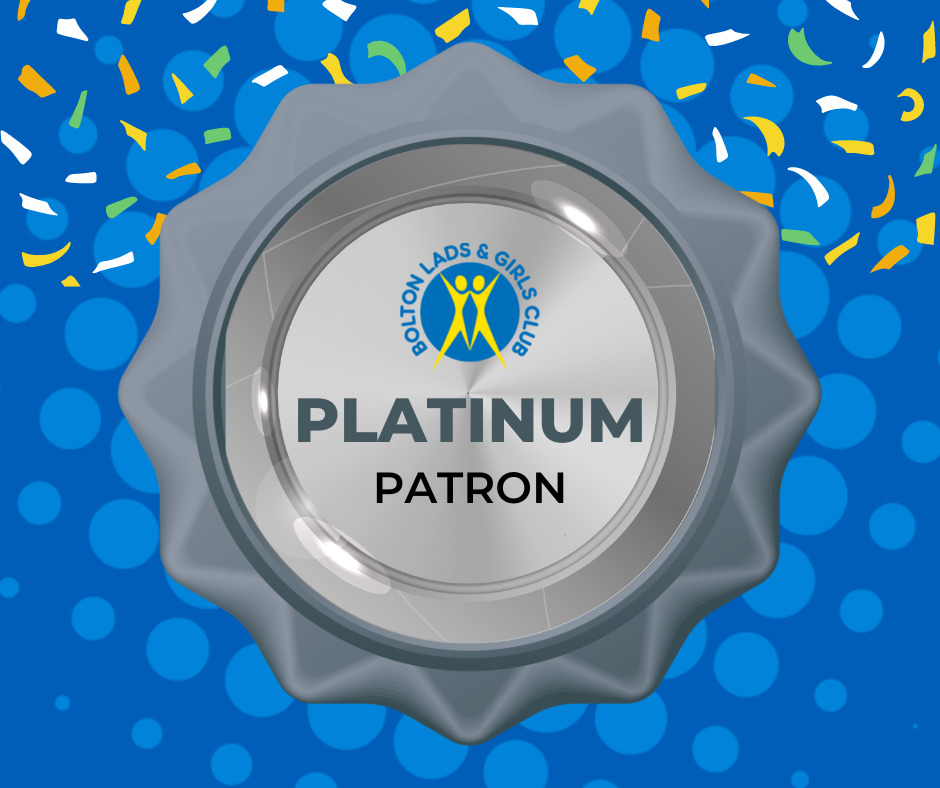 JOHN & SALLY ROBERTS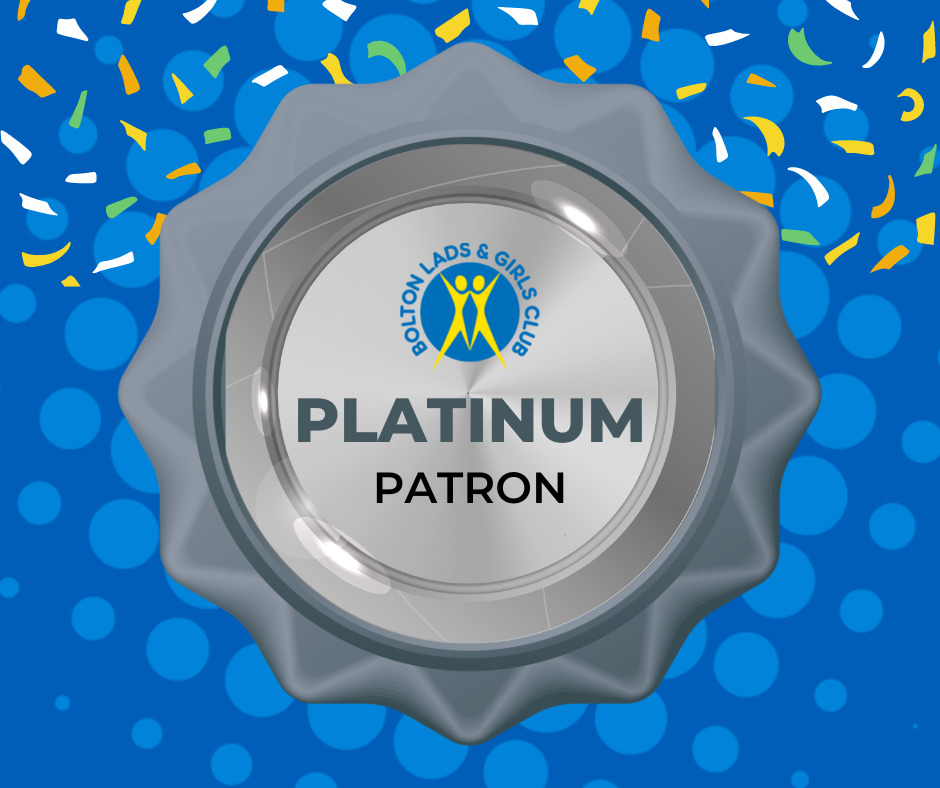 IAN RILEY
OUR CURRENT

GOLD

CORPORATE PATRONS
OUR CURRENT SILVER PATRONS
OUR CURRENT BRONZE CORPORATE PATRONS
ABL Health
AFG Law
Absolute Agency
Adlington Law
Arena Creative 

Amazon

The Audit Lab
Automatic Alarms
Barlow Andrews
Barlow Irvin
Bid Factors Ltd
Bolton Bottle Gas Ltd
Bolton Kia
Brabners
Bradshaw Gass & Hope
Bright Direction Training
Bring Digital
Building Services Now
Butler Roofing Ltd
CMA Law
Car Benefit Solutions
Carrs Pasties
Chancellor Financial
Management Ltd
Clever IT
ComplexHR
Copy Print Services
Craftprint Ltd
Cramant Homes
Fawkes & Reece
Fieldings Porter Solicitors
Fish Associates
Five Wealth Ltd
Fluent Money
Firstcom Europe
Good and Tillotson
Gordon Moon Properties
Hardscape
Haywoods
Higsons Accountants
Howorth Air Group
Hybrid Performance Centre
J Dickinson & Sons (Horwich) Ltd
JCI
Johnson Controls               
JDC Communications Ltd
JMW
Jobwise Ltd
Johnson Controls
Kenny Waste
Management
Key Control Services Ltd
Krones
Ladderstore
Lloyds Bank
Love Energy Savings
Leonard Curtis
Leisure Guard Security      
Matrix 247
Mayfield Estates Ltd
Miller Goodall 
Ocean Mortgage
Company Oliver Ashworth
Parr Fire Protection
Services  PM + M
PMJ Capital Ltd
PPS Commercials Ltd
Premex Services
Primo Property Management (NW)
Progressive Living
R2R
Relative Marketing & Creative
Ruia Group
Ryan's Chartered Accountants
Russell & Russell Solicitors
Silicone Solutions Ltd
Staff UK Bolton
Stafford & Co
Stanmore Ins. Brokers Ltd
Statuo
TANGLIN Investment Ltd
Tao Digital Marketing
Tappers & Pointers
Dancewear Ltd
Taylor & Taylor
The Mikar Group
Trevor Dawson
TEC-UK
Vicki Hamilton
Vertu Jaguar Land Rover Bolton
Campbell-Williams, Karen
Crawforth OBE, John and Hilary
Glassbrook, Simon and Carolyn
Glover MBE, Jerry
Greenhalgh, Michael
Grimshaw OBE, Mr and Mrs J.A.M
Hatton, Bernard and Jackie
Hopkinson, Chris
Hopkinson, Nick and Lesley
Hurst, Richard and Family
Leigh-Bramwell, Brian and Isabella
Marsden, Steve and Judith
Mathieson, Robin and Janet
McBride, Terry (Jersey Based)
Monks, Shelia ML      McFadden, Christopher
Rink, Vivien
Ryder, Tim and Annie    Rimmer, Alan
Singleton, Brenda and Jeff
Singleton, Dave and Liz
Stead, Stuart and Amanda
Studholme, Dennis and Christine
Taylor, Nick and Janet
Taylor, Tim and Kathryn
Tonge, Shelia and Peter
Wilson, Lisa
Wood, Steve and Pat
Interested in being a Patron?