Bolton Lads & Girls Club to Celebrate 130 Years with Mosaic of Memories
Bolton Lads & Girls Club is to mark its 130thanniversary with a major new 'Mosaic of Memories' artwork, made up of the faces of the young people whose lives have been transformed by the charity over the decades.
The club, which first opened its doors to young people in 1889, is marking the beginning of its 130thyear by appealing to children, young people, adults and businesses associated with the club over the years to share their stories of what Bolton Lads and Girls Club has meant to them and how it has been part of their past, present and future by emailing their stories and photographs to fundraising.team@blgc.co.uk.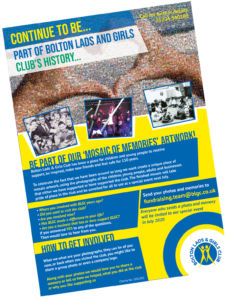 The Club is hoping that current and former members and those associated with the Club over the years will be inspired to rummage through their old photo albums but will also use recent pictures and company logos to create the Mosaic of Memories. In this way, the artwork will be a true representation of the diverse range of people and companies that have contributed to and benefitted from Bolton Lads & Girls Club's activities and inclusive approach to helping young people throughout the past 13 decades.
The aim is for 500 images and memories to be involved in the project and bring to life the Club's extraordinary role in Bolton's community and the lifeline it has provided for so many young people over the years.
The Mosaic of Memories will be unveiled at a special event in July 2020 and all those who have submitted memories and photographs will be invited to attend. The artwork will then be displayed in pride of place within Bolton Lads & Girls Club.
Karen Edwards CEO from Bolton Lads & Girls Club explains: "For 130 years we have always been there for the young people of Bolton. To celebrate everything that Bolton Lads and Girls Club has meant to the community over the years we wanted to create a single mosaic image that would sum up the personal stories of all our young people, friends and associates.
"By collating those images along with the first person testimonies associated with the pictures, we will create a unique artwork and living history for Bolton that transcends generations and demonstrates the heart and soul of our community."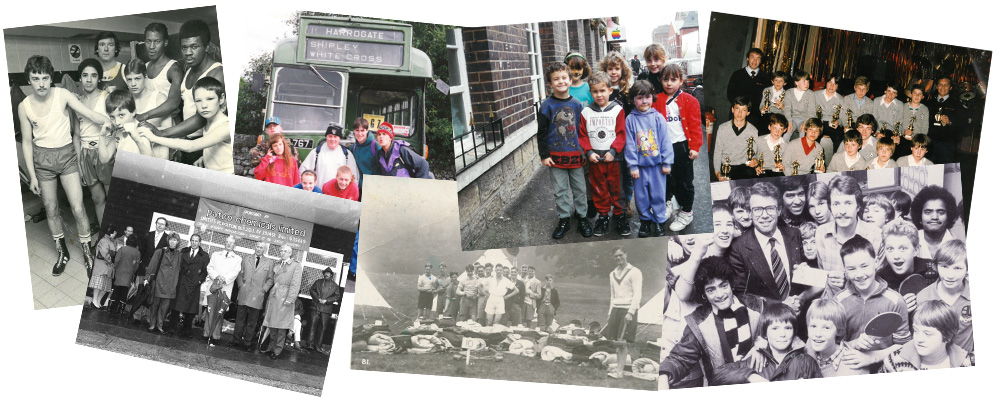 The initiative is part of a packed programme of events that will be rolled out during Bolton Lads & Girls Club's 130thanniversary year, aimed at connecting the past, present and future of both the Club and the community in and around Bolton.
Karen adds: "We are very excited about the programme we'll be unveiling over the course of the year ahead and hope that the whole of Bolton will join us in celebrating you people past and present and the value of sports, activity, community and inclusiveness in our town."