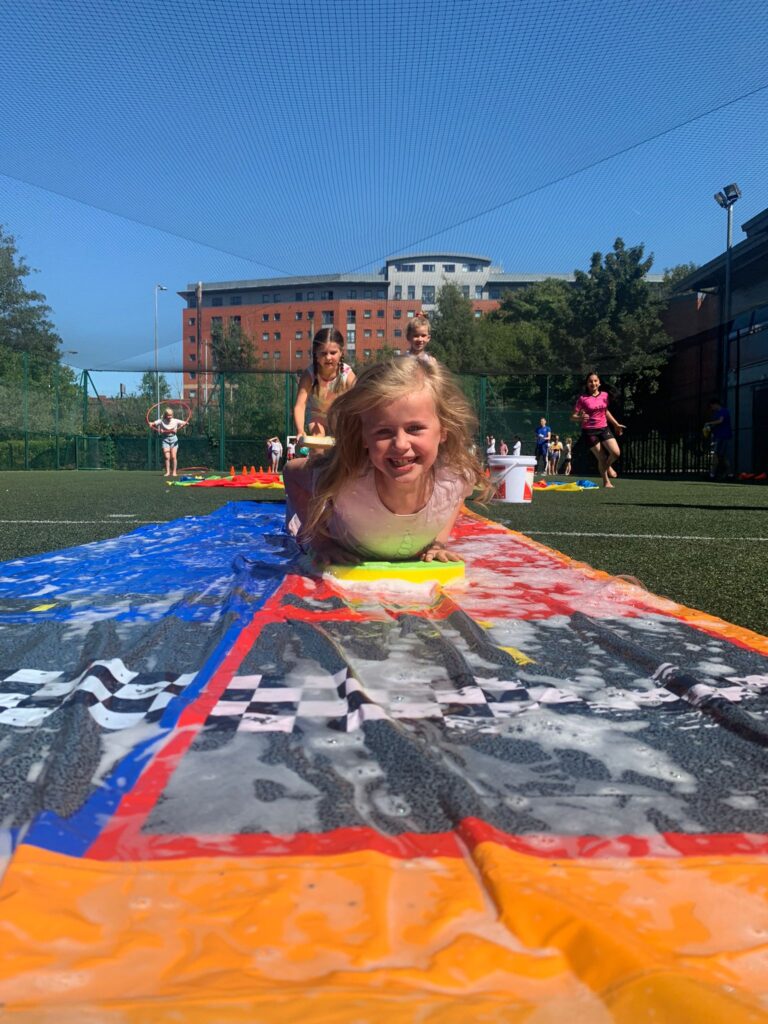 In an effort to provide children with a fun and stimulating summer break, Infinity, home of BLGC, has launched a free programme that includes hot lunches, trips and activities for young people from 8-12 years old. The programme will be held at the recently refurbished state-of-the-art Youth Zone in Bolton Town Centre.
Funded by the Department for Education and co-ordinated locally by Bolton Council, the summer activity camp aims to support children and families who access free school meals. The programme offers free fun, creative sessions including sports, games, physical activity and food every Monday to Thursday from 11am to 4pm, starting from the 24th of July until the 28th of August.
BLGC are also very pleased to announce that this summer they are able to extend the HAF offer to their Connect group which supports children with SEND ages Eight to Twenty-Five. These sessions will run every Friday for the first four weeks of the summer holidays. Further information can be found on their website or contact youthworker@blgc.co.uk
"We know how tough families are finding things right now and we're committed to making sure that children and young people in Bolton have access to fun, engaging and most importantly free things to do this summer," said Danny Schofield, Head of Play, Youth and Sport at BLGC.
The programme is part of the national HAF (Holiday Activities and Food) initiative to provide children with access to healthy food and fun activities during the school holidays. Last year alone, over 10,000 young people participated in the Easter, Summer and Christmas programmes delivered by BLGC. For more information on the HAF programme, visit the Gov.uk website.
Activities for Infinity's Summer Activity Camp range from sports, adventure play and the arts to well-being activities. Several fun trips are also being lined up for participants. The programme runs throughout the summer holiday period.
To learn more about the programme, including dates, times and how to book your HAF-funded place please contact haf@blgc.co.uk